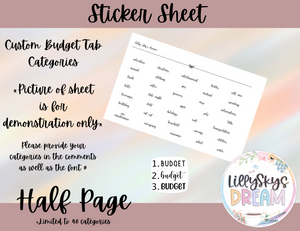 Custom Budget Tab Categories
Half sheet of your customized budget categories that would be placed on your binder tabs.
This is a collaboration with SimpleShopz and will perfectly fit her tabs for A6 & A7 Budget Binder Wallets.

Printed on Clear Matte Paper
** Please note that all Monitors/Phone screens show colors different, so they may vary.